We are a software factory with the objective of bring solutions to your company's technological issues, using fast and secure process. We search a constant day-by-day solves to your business.
We are in constant learning about software development in order to bring solutions according to the software innovation.
We are a software development company from Mar del Plata. Our name Dev Cognitio comes from the contraction of Development (a term used for software development) and Knowledge in Latin, Cognitio. We are Knowledge Developers.
Our mission is to provide innovative technologies to solve our clients business problems and boost their productivity.
Our vision is to minimize the technological issues of our clients, satisfying or exceeding their needs through advice and implementation new technologies.
Our goals are:
– Introduce the largest number of businesses in the use of technologies.
– Empower our clients in their technological capabilities through advice and training.
– Be transparent and responsible. The entire process of implementing technologies must be in a clear and concise manner.
– Be committed, taking our client as if it were our own business.
– Search excellence on a day-by-day.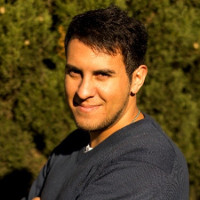 TSSI. Nicolás Bertolucci
Co-Founder